PE Coated Al Foil Metpet MetBopp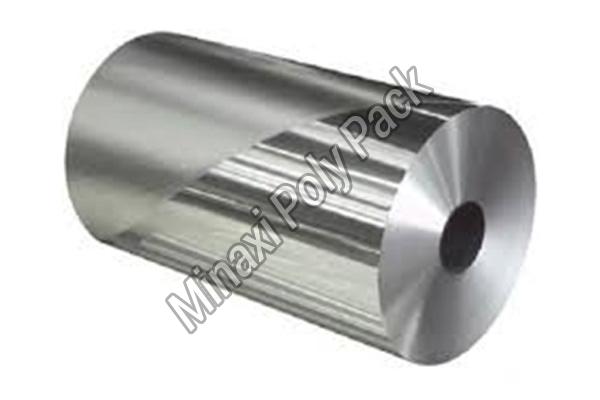 Business Type
Manufacturer, Exporter
Core ID
76mm (3inch)
Standard length
3,000mtrs – 5000 mtr. Other lengths available on request
Thickness Tolerance
+/-7% Maximum
Click to view more
We, M/S, Minaxi™ are the major manufacturer and exporter of PE Extrusion Coated or laminated Materials, PE Coated or Laminated products and Radiant Barrier products in India and do supply the quality products with a wide range satisfaction from overseas customers.
We believe you might be interested in our products to be laminated on PE foam , air bubble film or any Thermal Reflective Insulation materials forinsulation industry as well as also used in Packaging Printing Industries..
Aluminum foil with PE coating (AL 7 to 15 micron PE 15 to 30micron)
Metalized BOPP film with PE coating(MBOPP 12–18micron/PE15–30micron)
Metalized Polyester film with PE coating(MPET 8–18micron/PE15–30micron)
Our All Al foil Metalized Film are very Low Emissivity & high Reflectivity, Further, we introduce innovative film and foil as Attach Specification Sheet. If you Demand As your Customized Specification pl inform us so according to your specification we offer.
Commodity : 
Metallized OPP Film with Polyethylene Coating PE for Extrusion or Heat/Thermal lamination For Insulations & Packaging Industries.
Width: up to 1550 mm
SPECIFICATION
Product code : MBOPP17/PE20
Commodity : Metalized OPP Filmwith Polyethylene Coating
Metalized BOPP film LDPE coating
PROPERTIES
UNIT
TYPICALVALUE
Thickness
Micron
37
Density
gr/cm3
1.41 for MBOPP
0.92 for LDPE
Weight
grs/sqm
37
Yield
sqm/Kg
27.78
Reflectivity
%
75˜80
Emissivity
%
0.2˜0.3
Lamination Temperature
Temp
200˜ 250
Lamination Pressure
Kg/cm2
8
Looking for "
PE Coated Al Foil Metpet MetBopp

" ?